ELGRA Biennial Meeting and General Assembly
Banyuls sur mer (F) : September 25 – 28, 2001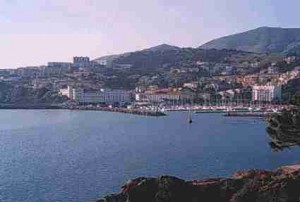 Dear ELGRA members,
It is my great pleasure to welcome you to our Biennial Meeting – the first meeting in the new Millennium – in Banyuls sur mer. Although a stay in Banyuls and it's surroundings is very pleasant at this time of the year I invite you to attend also the sessions outside your own research field. It is one of the aims of ELGRA to encourage a dialogue between scientists of the different disciplines. Banyuls is a small village, thus the chances to meet another participant of the ELGRA meeting in one of the restaurants along the sea shore are very high. Use this possibility and discuss with your colleagues – may be with a good glass of wine from Banyuls. The Organising Committee was very pleased to get so many interesting abstracts from all disciplines. This made it very easy to set together an attractive scientific programme. Furthermore we have invited some key speakers from which we think that their contributions will be of interest to everybody. Representatives of ESA will inform about the future ELIPS programme which will be presented to the Ministerial conference in November 2001 as well as the MAP projects. Other topics of general interest are the European Sounding rocket programme, information on the user support for the ISS utilization and the ESA's student microgravity research programme. During the meeting, the General Assembly of ELGRA will take place. I invite all of you to attend it, although only full members have the right to vote. I would like to express my warmest thanks to the local organizer – Hans Jürg Marthy and his crew – for the work they have done to make this meeting possible. I wish you a good stay in Banyuls.
Marianne Cogoli-Greuter President of ELGRA